Published on July 31st, 2023
The new Webtron XERO Auction Invoicing module, Payment Gateways & Automated Collection Calendar have hit a BULLSEYE with independent auctioneers. It's proving a big success.
The introduction of the Webtron XERO Auction Invoicing module, Payment Gateways, and Automated Collection Calendar has been a resounding success, changing the auctioneering industry post sales routine. This innovative suite of new age tools has empowered auctioneers to streamline their processes, enhancing efficiency, accuracy, and overall customer satisfaction.
The Auction Invoicing module has simplified the cumbersome invoicing process, allowing auctioneers to generate and deliver invoices seamlessly to buyers and sellers. The integration with XERO accounting software ensures financial data is synchronized and up-to-date, minimizing manual errors and maximizing financial transparency.
Moreover, the incorporation of Payment Gateways (options include Stripe, Paypal, Apple Pay & Google Pay) has transformed the way payments are handled. The secure and diverse payment options have increased convenience for bidders, leading to higher auction participation rates and faster transactions.
The Automated Collection Calendar feature has been a game-changer, automating the scheduling and reminders for item pickups, reducing administrative burden, and ensuring a smoother collection process for both buyers and sellers.
With these cutting-edge advancements, Webtron has successfully elevated auctioneers' capabilities, propelling the industry into a new era of efficiency and customer-centricity.
It's here, an advantage you cannot ignore and it's not going away.
Clients are all ready reporting huge post sale efficiency gains saving hours of time since the introduction of the new Xero auction invoicing compatibility module and automated collection calendar. And clients are getting paid quickly via the Stripe payment gateway.
One satisfied auction client recently reports since introducing using the Webtron Xero integration.
"Approximately 50% post-sale admin time-saving. A third of clients are now paying online via Stripe payment gateway and customer pick ups are a dream, thank you Webtron".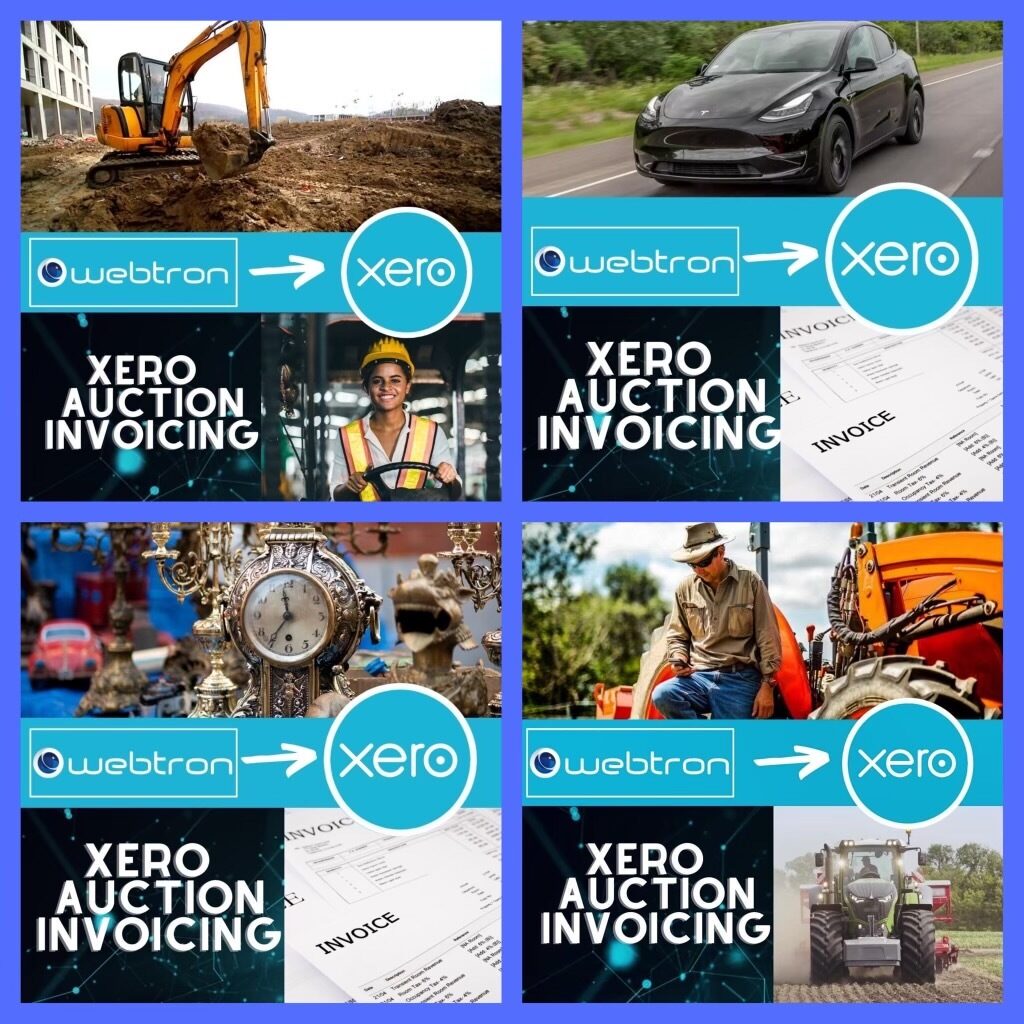 Complete your auction sales quicker and get paid faster.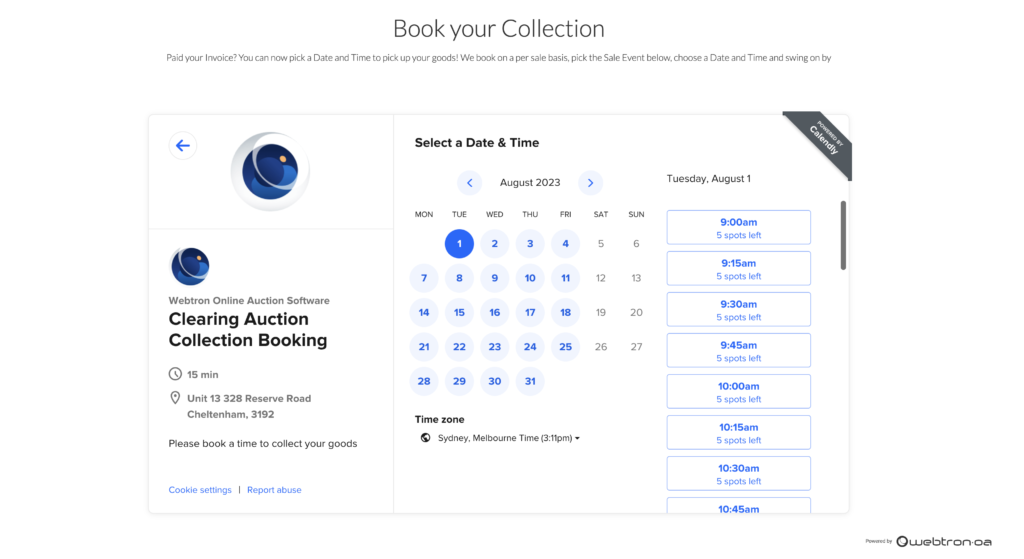 Since our 2007 beginning in Melbourne Webtron has been helping many well known auctioneers in all over the world go online with their own white label auction software solutions and support. Build your own brand we say.
Be independent and be free.