Reach a New Generation of Marine Buyers
Generate brand exposure and enjoy the financial rewards
Webtron has been working with the marine industry since 2007, helping auctioneers promote and sell their marine items online with minimal fuss and surprising success.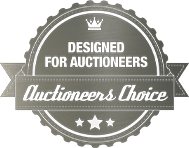 And because we've been doing it for so long, we understand the specific challenges of marine and boat auctions. So why not take advantage of our experience and industry knowledge? We can show you how to get results.
Ideal for all types of marine items
Common lots within a marine auction include:
Fishing boats
Small yachts
Working ships
Marina berths
Timed or live webcast format?
Live webcast and timed auctions both work well for marine auctioneers – so please talk to us about the best option for you. But to give you an idea of how each works:
Once set up, timed auctions run on your website automatically. This gives you the time to focus on your auction marketing activities.
With a live webcast auction, you can create excitement and entertainment around your auction event and give your business the added exposure it's looking for.
For a turnkey online auction solution for your marine business, Webtron is the answer. Contact us for a free software demonstration today.