Plant and machinery auction software for industrial auctioneers.
Your auction company can compete with the largest industrial auctioneers in the world thanks to Webtron's plant and machinery industrial auction software. Reach a larger group of loyal clients by selling your industrial plant and machinery assets online from your own website, outside of your saleyard, region, state, or nation.
The Webtron motto is Simple for Bidders and Powerful for Auctioneers.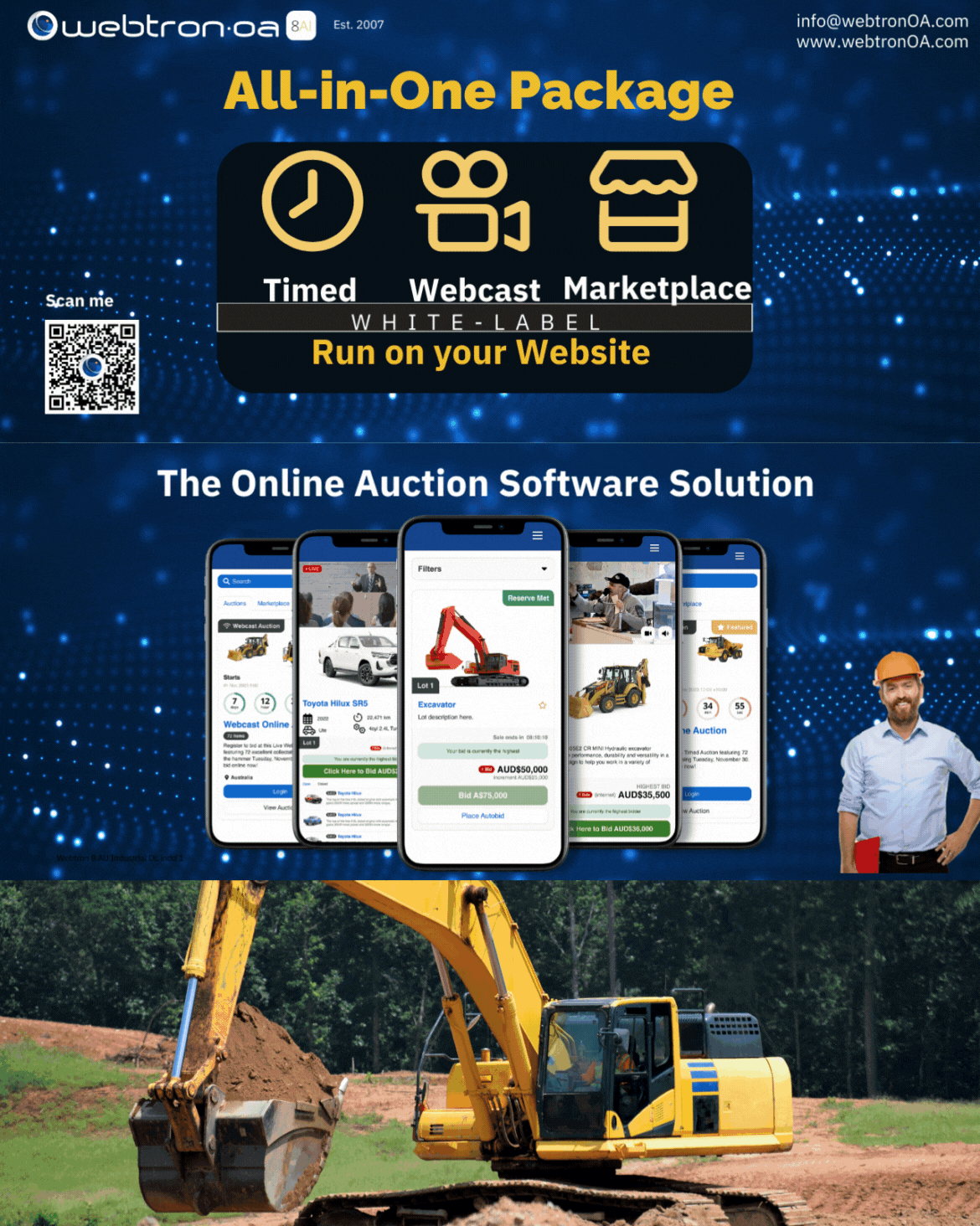 Timed or live webcast auction format?
Live webcast and timed auction formats both work well for the plant and machinery industrial auctioneer.  The good news is Webtron gives you both, all in one sleek and modern auction portal that runs from your own website.
🎥 Live webcast auctions – Create excitement around your auction event with live online and onsite bidding and real-time streamed video and audio. Our auction software is app-free and runs straight from your website, meaning bidders no longer need to waste valuable time downloading apps.
⏱ Timed auctions – These will run on your website automatically, just set and forget. This gives you the time to focus on your auction marketing activities. List as many lots, pictures and PDFs on each lot as you like.
📸 Mobile Photo Manager – Take and upload images to lots straight from your phone.
🗓 Online Collection Booking – Bidders can now seamlessly book collection times right from your website and indicate whether they require any lifting equipment upon pickup.
Industrial auctioneers can't get enough of our online bidding features: