Published on May 2nd, 2023
Seamlessly import sales data from Webtron to Xero.

In what will no doubt go down as one of the best auction software innovations of 2023.
You are now able to invoice, track and report from Xero, one of the world's best and most popular cloud-based business accounting and invoicing systems.
Webtron has built a compatibility module to link between the best cloud-based white label auction software system and the best cloud-based accounting software system.

The possibilities are now endless.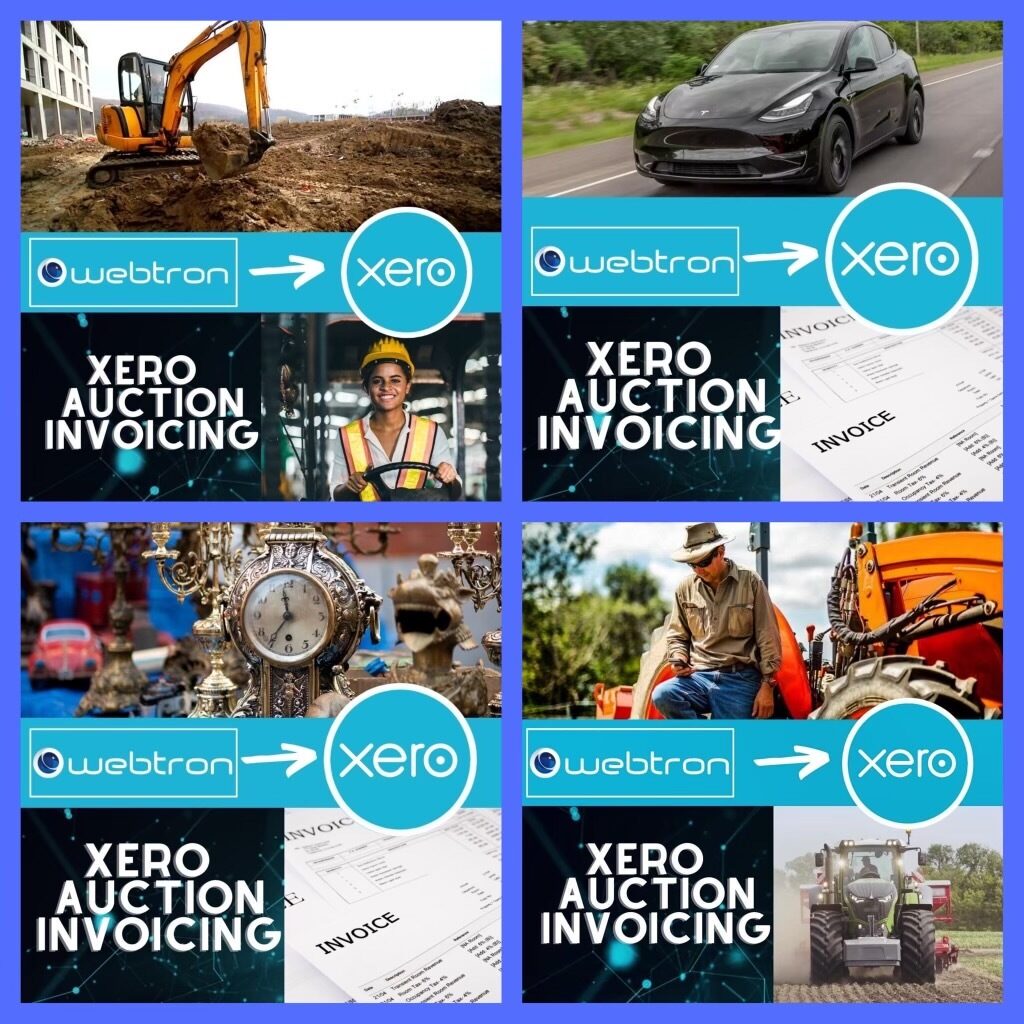 There are several key benefits of auctioneers using Xero for auction invoicing.
Streamlined auction invoicing: Xero makes it easy to create, send, and track invoices, allowing auctioneers to streamline their invoicing process and get paid faster.
Integration with Payment Gateways: Xero integrates with various payment gateways, making it easy for auctioneers to accept payments from their clients. This means they can receive payments faster and more securely. Bidders can pay using the latest payment technologies including Apple Pay, Google Pay, Stripe, Paypal and Square.
Automatic Reminders: Xero can be set up to send automatic reminders for unpaid invoices, reducing the need for auctioneers to follow up manually and improving their cash flow.
Accurate Record Keeping: Xero automatically records all invoices, payments, and expenses, providing auctioneers with an accurate and up-to-date record of their financial transactions.
Time-Saving: By automating many invoicing tasks, Xero can save auctioneers time, allowing them to focus on other important aspects of their business.
Accessible from Anywhere: Xero is a cloud-based platform, which means that auctioneers can access their invoices and financial information from anywhere with an internet connection.
Detailed vendor statements and reports.
Detailed financial reporting and analysis.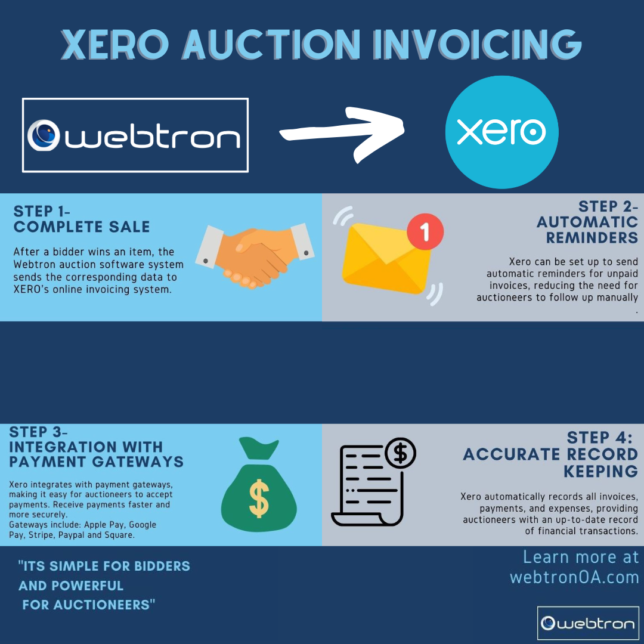 In a nutshell, the new Webtron to Xero compatibility module for invoicing will help auctioneers streamline time-draining auction administrative tasks. Resulting in an improved cash flow, and an optimised admin and bidder auction invoicing experience.
Contact your Webtron representative.