Any Device, Anytime, Anywhere – Webtron 4.0
Published on October 1st, 2015
We are delighted to announce Webtron 4.0.
NEW! Bidding on Any Device, Anytime, Anywhere
Webtron Online Auction is a market leader in bringing high-quality custom-branded auction tools to auction businesses just like yours.
We have rebuilt the Webtron platform from the ground up, and now bidding is faster and easier than ever before.
We now support more devices, making it easier than ever to attract more bidders to your auctions. Multi-currency and Multi-language options mean that reaching clients globally is no problem at all. It's no wonder Webtron is the Independent Auctioneers' Partner of Choice.
With a new custom-branded mobile app for your business, Webtron 4.0 allows your auctions to broadcast live to your bidders using an Apple or Android device like an iPhone, iPad or Samsung Galaxy, as well as laptop or desktop computers.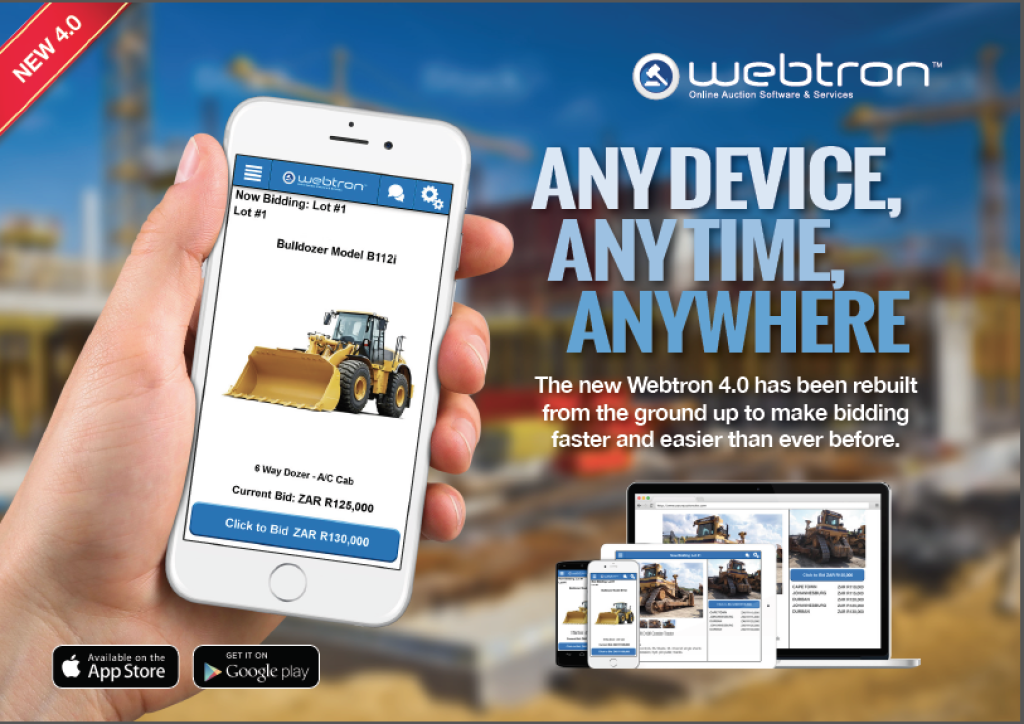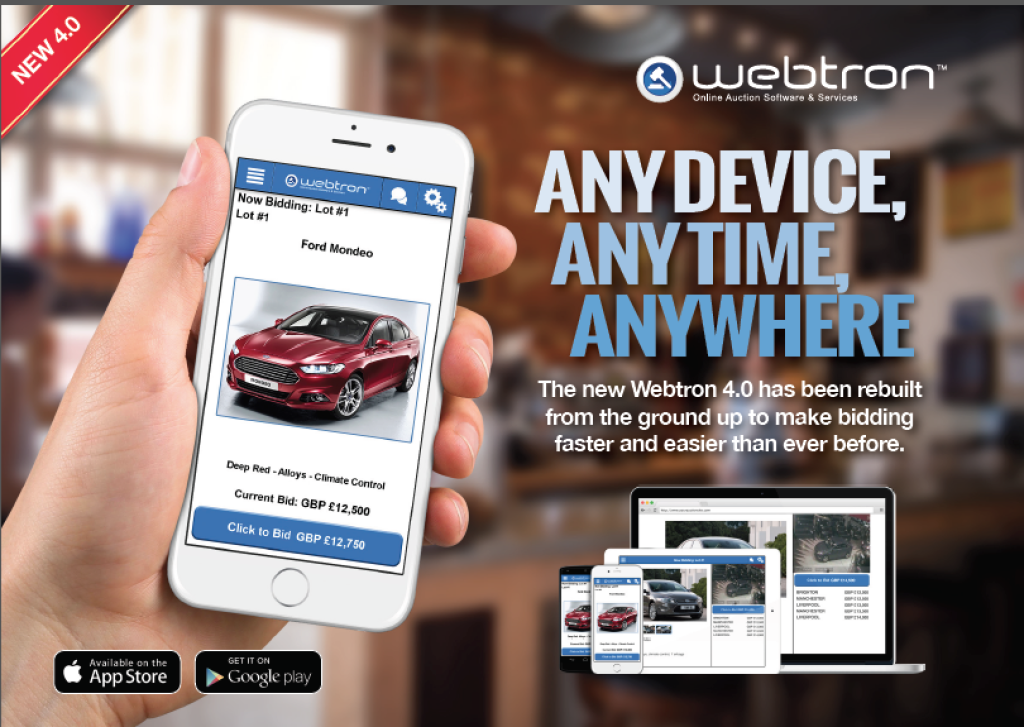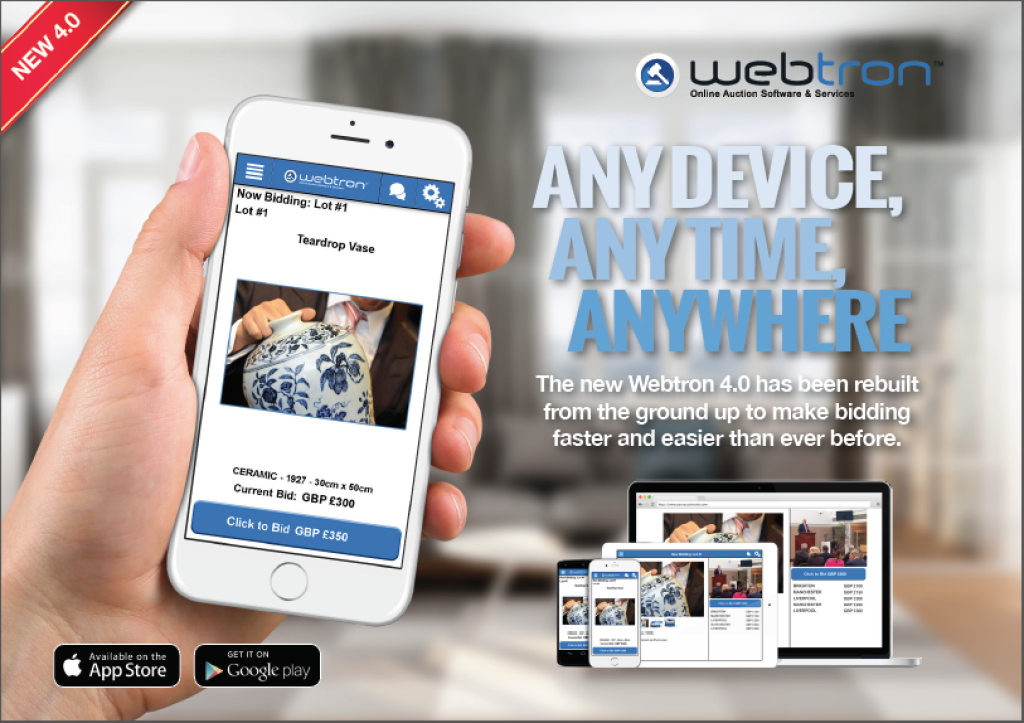 For more info on Webtron 4.0, contact us here.