This is what the Webtron team is hearing in recent weeks from auctioneers
Published on April 15th, 2022
'Simple for bidders – powerful for auctioneers'.
Below is what the Webtron team is hearing in recent weeks from auctioneers.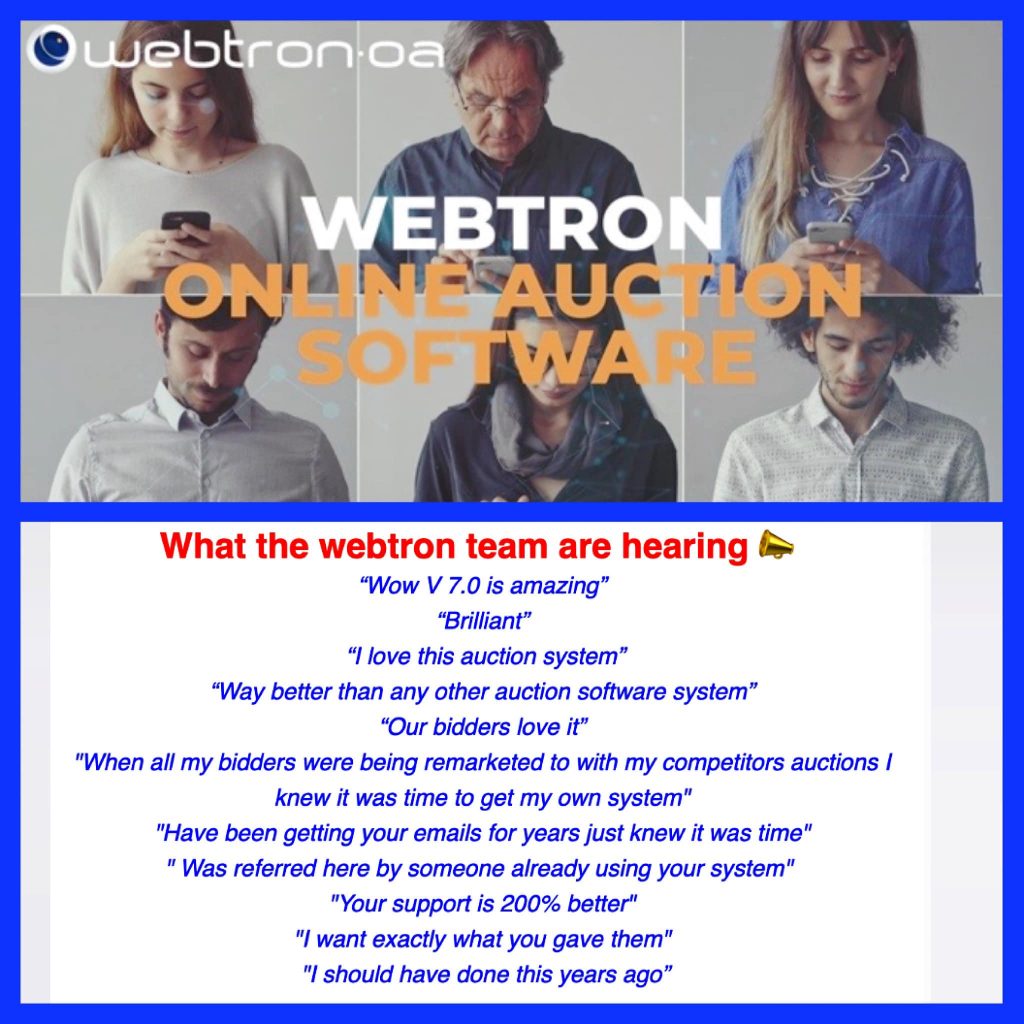 We have obviously been delighted with the client auction software reviews and feedback since the launch of Webtron 7.0.
As the word continues to spread and we welcome more auctioneers our motto remains unchanged.
'Simple for bidders and powerful for auctioneers'.