Published on December 1st, 2022
Start your 2023 Auctions with a Bang!
Webtron can give you your very own company a white label auction software portal, exclusively yours.
No longer will another company be able to harvest and remarket to your valuable online bidders.
Every business understands the importance of valuing and guarding its brand equity and clients.
"I should have done this years ago," is a common sentiment amongst our clients.
It's simple for bidders and powerful for auctioneers.
Your branding, your bidders and your control.
No start-up or training costs.
Webtron will also be there to support your online auctions as little or as much as you like.
Start your 2023 Auctions with a Bang! 💥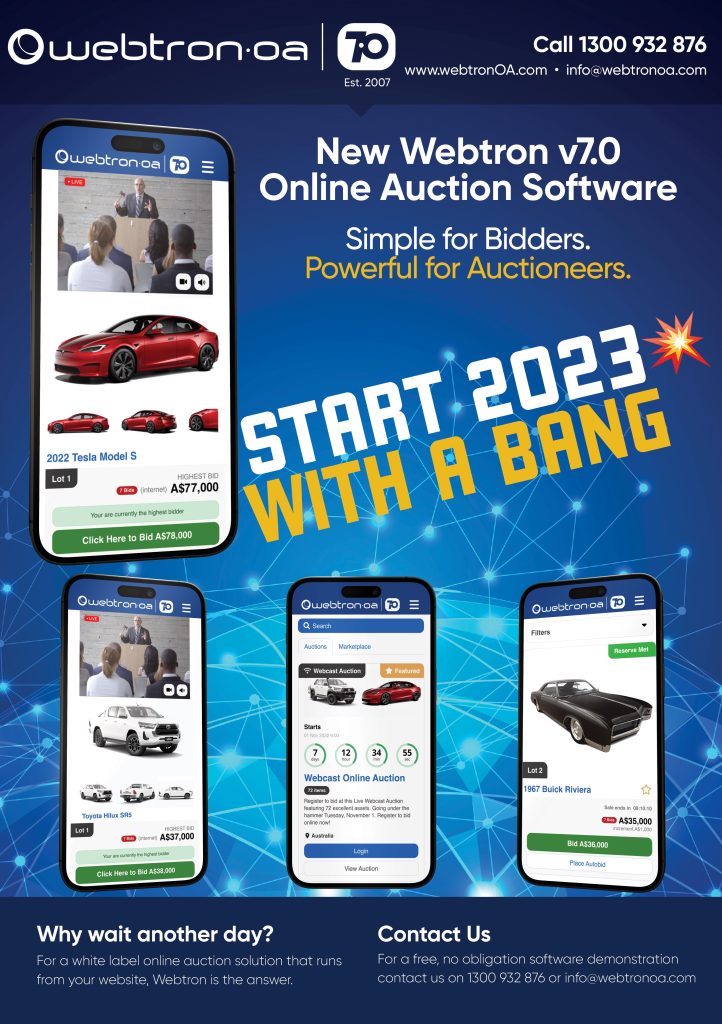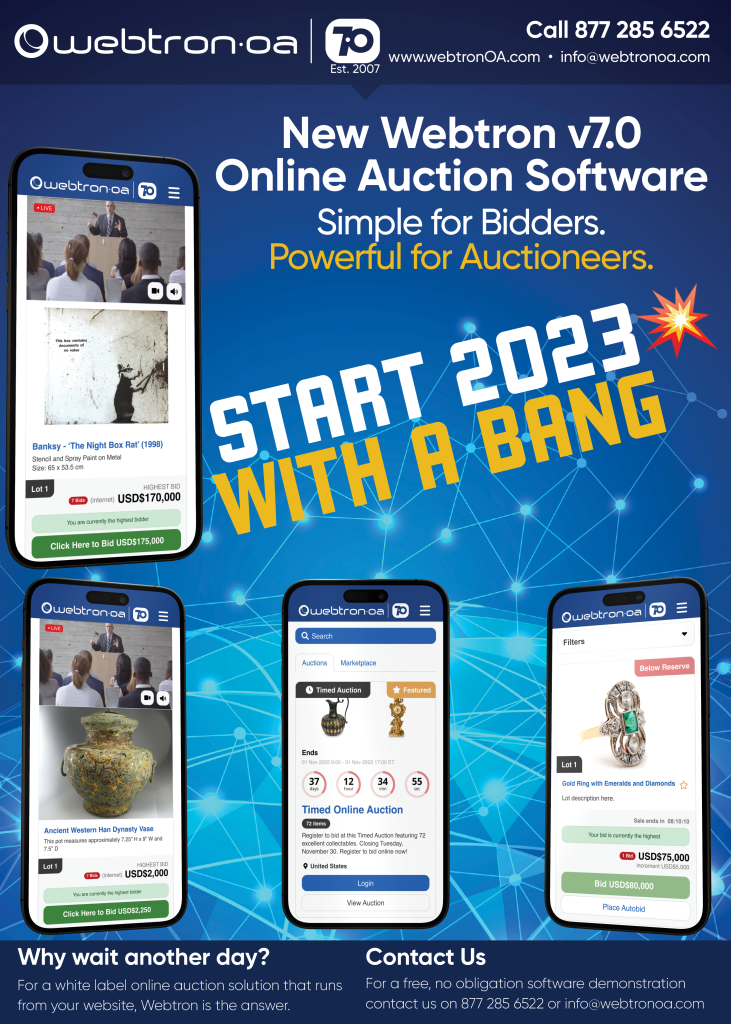 Your choice of:
✅ White Label Auction Software 🏷
✅   Streamed Webcast Auctions 🎥
✅ Timed Online Auctions ⏱
✅ Websites and Marketing 🖥
✅ Remote Clerking for those big remote sales 🧑‍💻
✅ Full training, setup & every auction supported 🙋🏻‍♂️
✅ Everything you will need to run online auctions from your website
Some of the New Features:
✅ New redesigned stylish auction UI and bidder interface 📲👨🏽‍💻
✅ New Photo Magnification Glass and auto swipe 🔎
✅ New Optional Bid History 🔢
✅ More Social Media Options 📱
✅ New lightning quick search and category filtering⚡️
✅ Built in Invoicing 🧾
✅ And so much more!
✅ Extensive range of bite size auction video training and FAQ guides so you will be navigating like a pro in no time at all 🎓