Published on October 19th, 2023
All-in-One Package for White Label Online Auction Software.
Webtron offers a private, white label auction software platform for auctioneers and auction houses worldwide. It is secure, cloud based and full of selling options that will run from your own website. 
Your Branding, Your Website
Bidders Remain Your Bidders
No Startup or Training Costs
Features Include:
📲 AI Enhanced and Supported
The world's first Online Auction Software empowered by an AI Chatbot, ready to help your staff and bidders.
💰 Integrations: Invoices, Payment Gateways, Tracking and Reporting from Webtron to Xero
The Auction Invoicing module has simplified the invoicing process, allowing auctioneers to generate and deliver invoices seamlessly to buyers and sellers. The integration with XERO accounting software ensures financial data is synchronized and up-to-date, minimizing manual errors and maximizing financial transparency. Moreover, the incorporation of Payment Gateways (options include Stripe, Paypal, Apple Pay & Google Pay) has transformed the way payments are handled. The secure and diverse payment options have increased convenience for bidders, leading to higher auction participation rates and faster transactions.
📅 Collection Booking Made Simple
New Seamless Collection Booking inside your Portal lets your bidders pick a date and time.This feature has been a game-changer, automating the scheduling and reminders for item pickups, reducing administrative burden, and ensuring a smoother collection process for both buyers and sellers.
📸 Vendor+ Camera App
Effortlessly shoot and instantly upload your photos from your phone. Enjoy the quick, user-friendly, and convenient process. There are no restrictions on the number of individuals simultaneously uploading images from any location!
📝 Catalogue Builder
Upload lots, Photos, Docs and Videos all in one location.
😃 Marketing Material
Expand your brands reach with marketing materials such as Images, Gifs and Videos.
Why wait another day?
🚜 Industrial Online Auction Software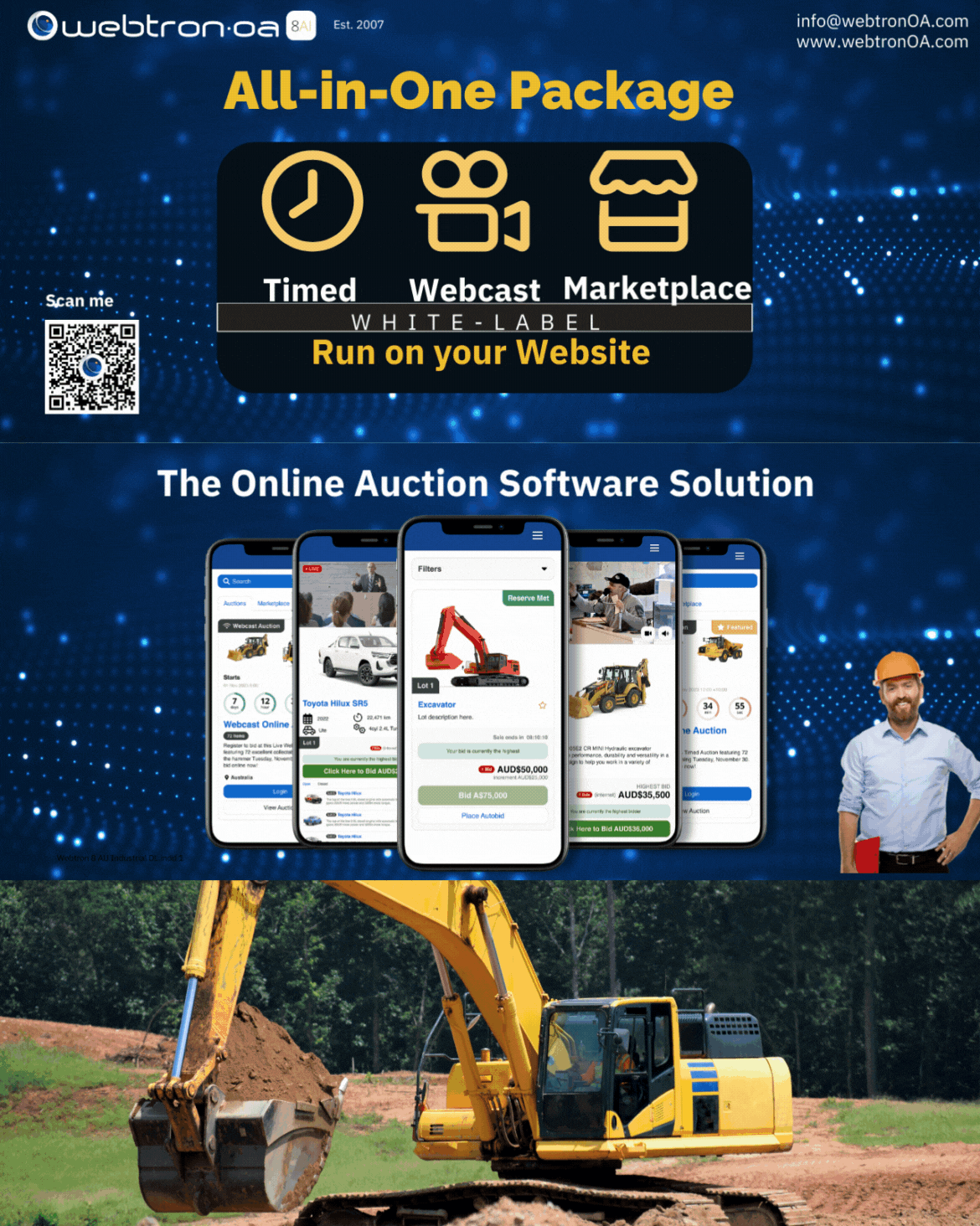 🌾 🐄 Agricultural Clearing Sale Online Auction Software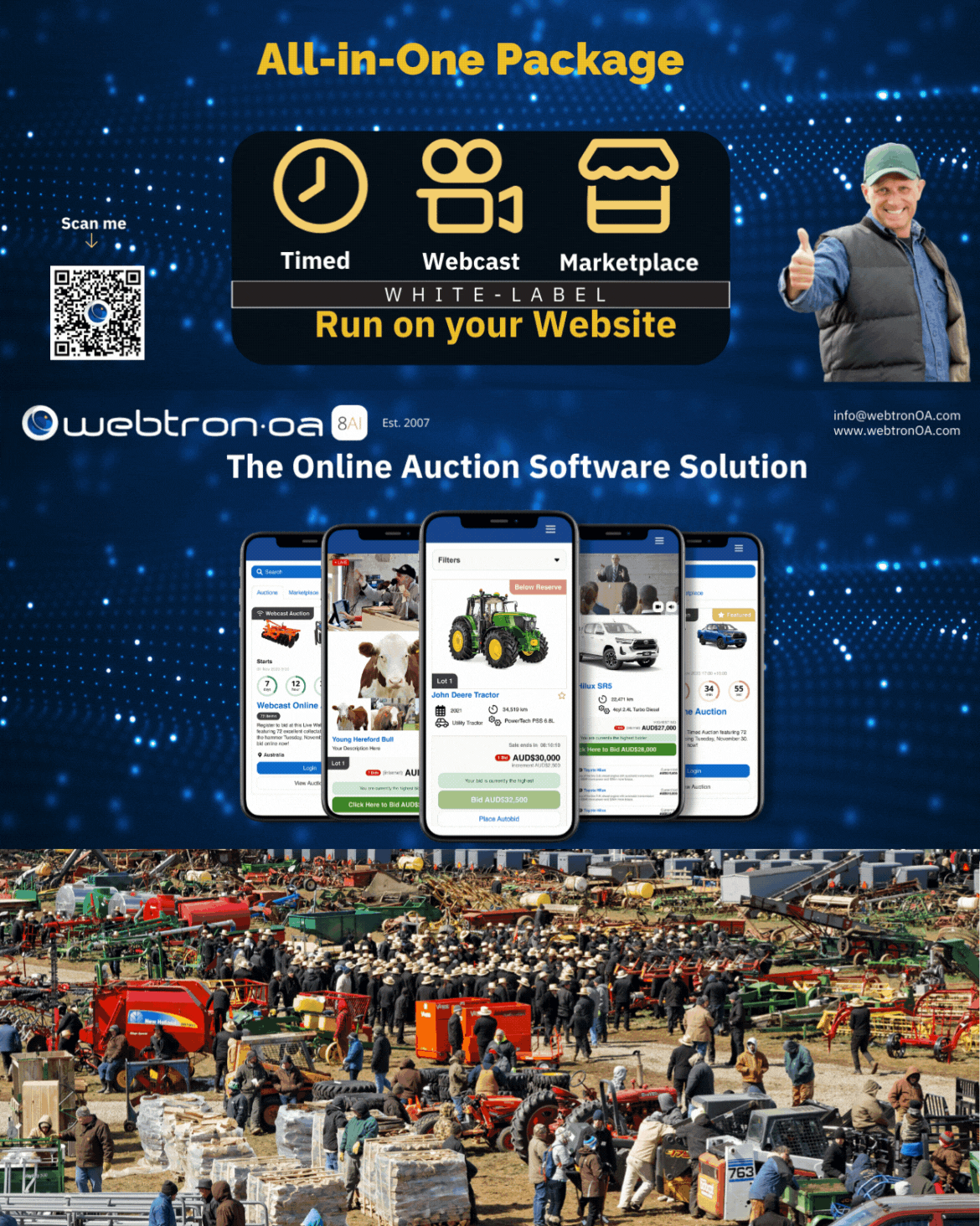 💍 Collectables Online Auction Software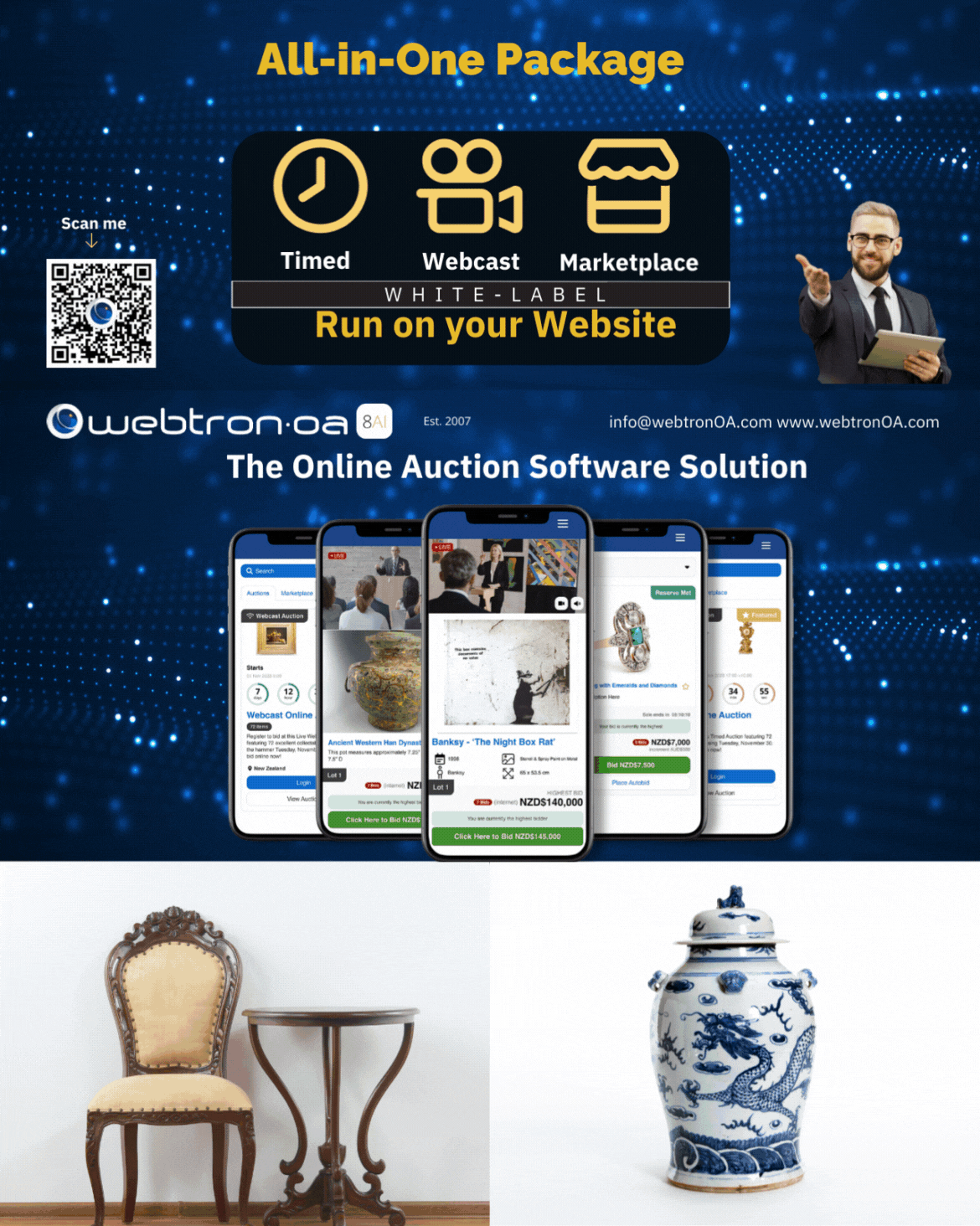 🚗 Automotive Online Auction Software